Who We Are
As a dedicated group of professional photographers and videographers, we strive to provide education and fellowship in our industry through hands-on workshops, image competitions, and hosting professional speakers.
Through our monthly key speakers, hands-on workshops, and online education, our members get a chance to hear and learn from the industry's top photographers and videographers to discuss creative inspiration, technical tips, marketing and business strategies, and more.
In addition, we host image competitions five times per year (every other month) with expert judges to help our members grow their craft with consecutive feedback and the chance to win year-end awards.
Board Meetings
Each month our board of directors host a meeting to discuss new ideas, refine event details, and deliberate on all things IEPPV.
Have a question, idea, or concern?
We welcome you to join the conversation. Please contact us to register for an upcoming board meeting.
Official Documents
Click on the box below to access and download official documents of IEPPV.
Click here for list of official documents
IEPPV's community of professionals and exciting calendar of learning opportunities await you.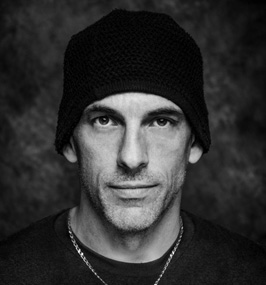 Click for bio
As a creative and PPA Master Photographer, Troy Miller has been in the Wedding Photography industry as a full time professional for 25+ years. First mastering his craft in film and later refining those skills by embracing digital capture. When Troy's not busy capturing images, he teaches and mentors others in their businesses, techniques, and creative pursuits.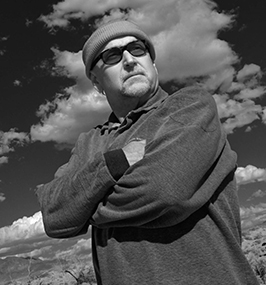 Peter Levshin
First Vice President
Click for bio
Peter Levshin is an Australian born travel photographer based in Los Angeles with his lovely wife Linda. Raised in a creative family – his father was a painter and his mother designed ceramics, pottery, and tapestries – Peter found photography at a young age, and has since been capturing the people, culture and natural beauty of our planet.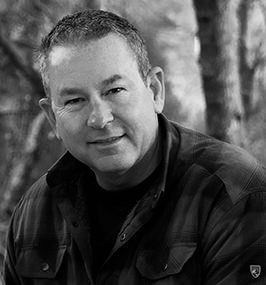 Brad Toms
Second Vice President
Click for bio
A few years ago, Brad picked up photography as a hobby, and this hobby has turned into a passion for travel and landscape photography, and anything that keeps him outdoors. Aside from photography, Brad recently retired after serving 30 years for a local Law Enforcement agency. Brad has been a member of IEPPV since 2017.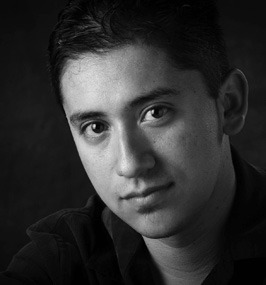 Click for bio
Christopher Jonathan Ramirez is an Enrolled Agent who balances his time working as a tax professional as well as a professional photographer. He started his career as a photographer in 2006 exclusively photographing babies and has since dabbled in many genres of photography. Currently, he specializes in photographing sports team portraits as well as high school senior portraits.
ANNETTE GREGORY
Secretary
Click for bio
Annette started with photography back in the film days developing an interest in it by photographing her young children and developing those black and white images in the darkroom.  Now, as a retired teacher, she enjoys spending time with her grandchildren and her photography interests focus on travel, landscape/nature, macro photography and a dabble in digital artistry.
Rafael Munoz
Executive Administrator
Click for bio
Rafael is a wedding and special events photographer focusing on photo booths, green screen photography, and on-location event photography. He specializes in corporate and social events photography with printing on site.
Duane Murphy
Board Member
Click for bio
Duane spent the first half of his profession as a Legal IT Specialist. In 2005 he started Great American Portraits to celebrate the individual stories of every family who makes this country what it is. When not photographing families and pets, he's passionate about helping other photographers learn the nuances of business and how to get clients excited about commissioning and purchasing their own custom portraits.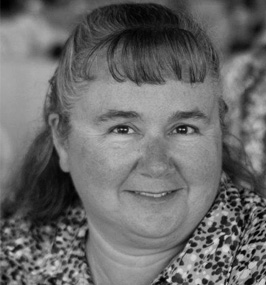 Click for bio
Kim began her interest in photography as a child assisting her dad developing photographs in a makeshift darkroom in one of the bathrooms at home. Later her interest turned to capturing images. She enjoys photographing landscapes as well as her many grandchildren. Currently, Kim specializes in crime scene and forensic photography.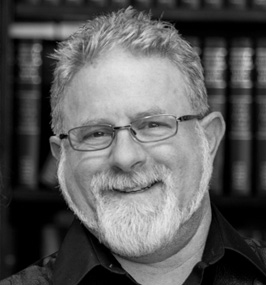 David Schulman
Board Member
Click for bio
David is a people person and part-time photographer. Many years and events of capturing the moment, and all the moments in between. He as been a part of IEPPV since 2013, and has been on the board of directors since 2014.
John-Paul Wolf
Board Member
Click for bio
John-Paul is a part-time photographer working with his wife to capture cherished images of loving families and couples as well as College and High School Seniors. He has been a part of IEPPV since 2019 and is enjoying his first year on the Board of Directors.
2022 – Cayce Newman
2021 – David Schulman
2020 – Nick Seth-Smith
2019 – Nick Seth-Smith
2018 – David Swanson
2017 – David Swanson
2016 – Bruce Bonnett
2015 – Bruce Bonnett
2014 – Carlos Ocegueda
2013 – Troy Miller
2012 – Troy Miller
2011 – Neale Adair
2010 – Neale Adair
2009 – Jack Bohlka
2008 – Jack Bohlka
2007 – Jack Bohlka
and Doug Jirsa
2006 – Cayce Newman
and Chuck Jones
2005 – Cayce Newman
2004 – Rafael Munoz
2003 – Frank Peele
2002 – Frank Peele
2001 – Paul Speaker
2000 – Rafael Munoz
1999 – Tom Humphrey
1998 – Marta Pilling
1997 – Jerry Collier
1996 – Neil Rickman
1995 – Joan Rudder-Ward
1994 – John Goolsby
1993 – Vince/Geri Pavone
1992 – Bill Lofts
1991 – Dennis Jocking
1990 – Dave Hansen
1989 – Bill Thomas
1988 – Craig Carter
1987 – Ray Buchanan
1986 – Lisa Adair
1985 – Wayne Book
1984 – Wayne Moore
1983 – Chuck Johnston
1982 – Frank Van Valkenburgh
1981 – Richard Pena
1980 – Harry Kinder
1979 – Wayne Wilson
1978 – Elwyn Spaulding
1977 – William Upston
1976 – Allen Cook
1975 – Robert Sheffler
1974 – Rene Shuck
1973 – Dale Jones
1972 – Antonio Ricca
1971 – Jim Edison
1970 – Ralph Crowell
1969 – Paul Kennedy
1968 – Ted Richardson
1967 – Clint Bryant
1966 – Bob Wheeler
1965 – Tom Bernard
1964 – Frank Stiffle
1963 – Neale Adair
1962 – Milton Golden
1961 – Wm. Elmer Kingham
1960 – Bud Shaddegg
1959 – Glen Miller
1958 – Robert Frampton
1957 – Gordon Ayers
1956 – Burton Frasher
1955 – Ray Gillman
1954 – Cas Sermak
1953 – Armand La Juensse
1952 – Raye McCall
1951 – Dean Grainger
1950 – Paul Kennedy