Mastering Image Presentations
August 17 @ 6:00 pm

-

9:00 pm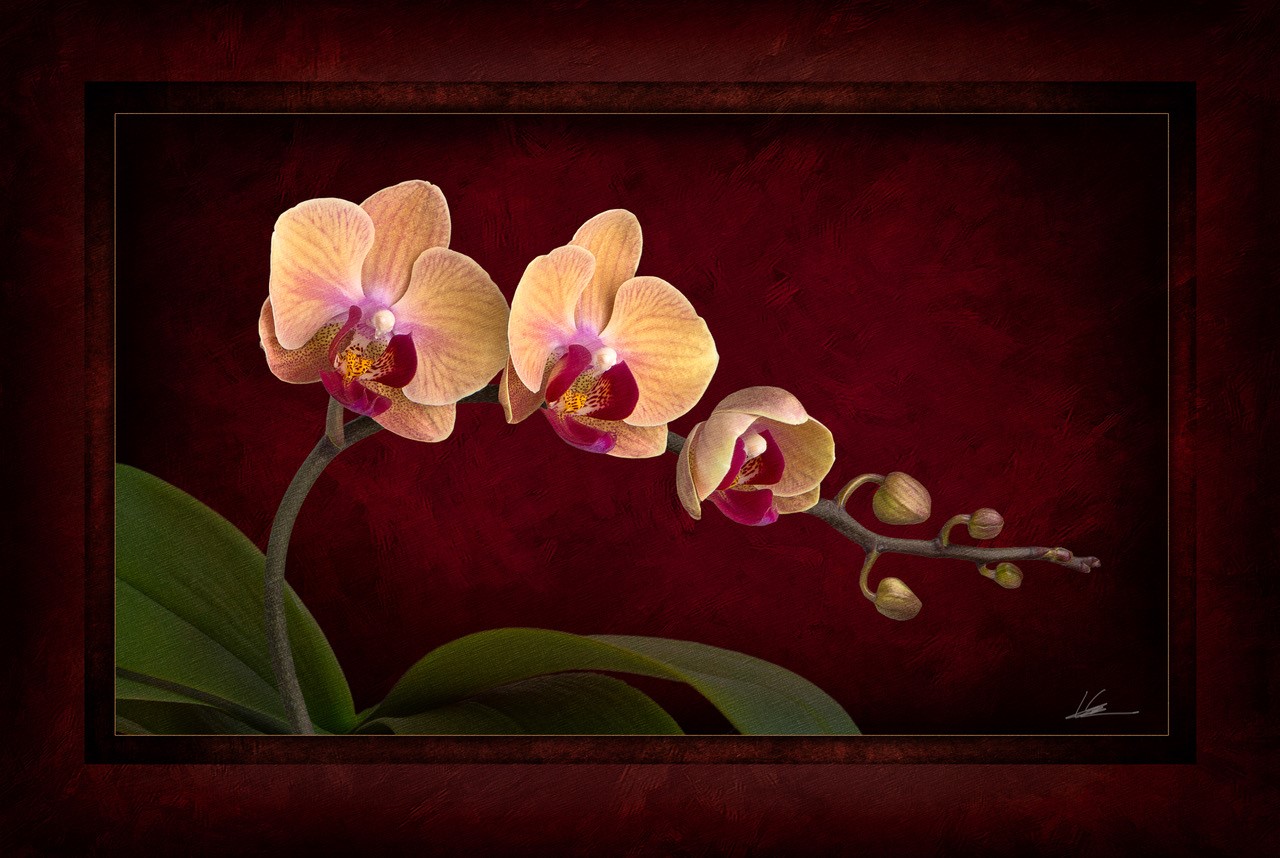 Image courtesy of Karen Nakamura
Registration is required to attend
Join us as we explore mastering image presentations for image competitions and general digital artwork framing and digital mats.
Make your favorite digital art stand out. Learn how to enhance your images by adding a digital frame to create extra impact. We will go through the basics on how to create a simple digital frame to more advanced and adding textures.
---
Meet Our Guest
Karen Nakamura
Known for creating elegant floral art, Karen's work is delicate and romantic. Based in Los Angeles, California, she captures her most beloved still-life subjects, butterflies, flowers, and birds, with a high caliber of quality and precision. Karen's attention to detail is astonishing, as she is careful to perfect every pixel in each piece. She is gifted with a unique take on flowers that evolves with each new blossom she shoots.
PPA has honored Karen with their Diamond Photographer of the Year in 2013 and 2017, and she also awarded the Master Artist Diamond Photographer of the Year in 2014. Karen has metaled in Professional Photographers of America's photographic competition every year since she first entered the PPA International Photographic Competition back in 2010 up until 2020. Karen has also won the coveted Canon Par Excellence Award, representing the pinnacle of achievement at the Professional Photographers of America regional level.
In 2017, Karen was named the California Photographer of the Year for having the #1 case at the California State Image Competition. She has also been the Top Ten Photographer from the years 2011-2014. She is one of the first photographers to earn the California Masters Degree from Professional Photographers of California.
Sample of Work
---
Registration