For this next post I changed the title to reflect on the recent Open House, education opportunities, people, photography and views of what have transpired in the past few weeks with IEPPV. First up Inspiration
Inspiration
That can come from many places, a friend, a teacher, a fellow photographer, someone you admire from afar but never met, maybe someone like you? I get inspired by seeing someone else work, lively debates, a  new view or technique I learned on my own. The support of others. It can come in many forms and all shapes, sizes and colors. It's not just black or white, color or HDR, sharp or soft, big or small (in the case of macro photography) but in this profession it can come in all forms. Maybe a beautiful portrait, a wedding dress and layout that knocks your socks off. Could it just be great light? A new software or hardware tool? An email from your favorite blog source? Everyone get's inspired in their own ways. I have been with IEPPV over 1 year and I am continuing being inspire by our membership, how they treat one another and their peers. The quality of their work. Life experience. Encouragement and support on my images or things I may choose to help me along this journey. I get inspired when people ask for my help or my thoughts on a subject. So don't be afraid to ask questions, make suggestions, jump in and help when your not asked too, start a dialog on something maybe you want to learn or see in an upcoming training session or a walk about or anything that might strike your fancy. I did and continue too do that very same thing. Why note let IEPPV inspire you the way they did me. Lees too short to not take chances or open your self up to learn new things. You will be surprised just how much you can be inspired by others and their work ethic and their skills and how much you can inspire them.
Education
Jan 2016 is already over but started out with a bang. First up we had the annual Open House and membership drive where IEPPV recruits new members by providing a venue for potential new members and encouragement for existing members to stay with IEPPV for another year. Well thanks to the hard work of the board and one very talented and giving Bob Fletcher 2016 and the next few years will provide IEPPV members a wealth of training classes, workshops and shoot arounds so you can hone those skills like a finely sharpened knife. So far this year the legendary Frank Peel and IEPPV Hall of fame and past president kicked off the year with a great macro class at ImageOne in Riverside. The class was so well received we had to add a 2nd class at ImageOne for Feb 11th. Check out the events listing for all the latest scoop. Also coming up this Saturday/Sunday their is a workshop at the Randsburg Ghost town put on by IEPPV and lead by the one and only Bob Fletcher. Check the events page for signup info and more details on that one. It promises to be a scary good time.
People
The IEPPV membership is the life blood of this organization. Without all of you we would be nothing. We are all better as a whole than as one.We added 27 new members at the Open House. That is truly fantastic. I am sure a lot of those new members are wanting that excellent training program that IEPPV has setup for 2016 and beyond. If our first class and shoot arounds of the year are any indicators, it will be a very busy year!
Photography
It's been a great 2016 so far so I just wanted to share a few of the images from our events so far in 2016 and thank Dave Swanson for the picture I used in the blog post.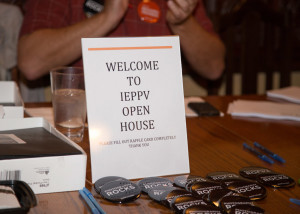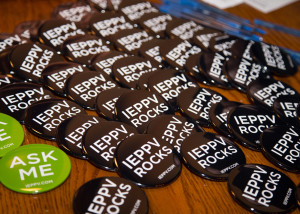 Views
I find and read things all the time my mind never stops. A view is how I see it maybe you do or don;t see it the same my but thats just my view. So my views listed here are heard towards information and technique. Things cross my desk via email every day I cannot read them all but when I find something worthy of our readers I plan on passing it on to you. Maybe you know this stuff or always wanted to find out how it happens so here goes a few for this post.
Please read the museums web site to see if photography is allowed and what type most do not allow tripods or monopods or flash.
by Zack Schnepf